? Knitting Diary
|
Main
|
Nature ?
September 4, 2007
 * Cable Design Bag
I knitted this bag from this pattern.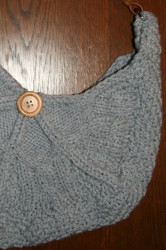 This pattern recommend to use bolky yarn.
But I knitted double strands worsted wool yarn.
I like this design. It's heart shape and pretty.
To make bags, I think I don't have to pay attention about gauge so much as when I knit sweater or something that I wear.
So, I try many kinds of yarn usingone pattern.
From one pattern, I enjoy many variation.

September 1, 2007
 * Knitted Hairband
I am knitting hairband. Knitted hairband is nicely fit to my head.
I used Berroco summer yarn!
I refered these following free knitting patterns to make the hairband.
 http://www.knitting-and.com/knitting/patterns/hats/mohair-headband.htm
 http://www.hjsstudio.com/headband.html 
August 29, 2007
 * Leaf Motif Necklace
 I knitted this necklace from this pattern.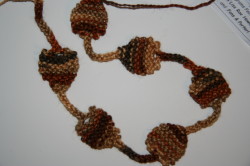 This necklace is leaf motif design.
I enjoy wearing this in Autum.
When leaves in your town changes color, this necklace will be great to wear.
more ... "Leaf Motif Necklace"
August 28, 2007
 * Easy Scarf
I learned this scarf by Pat from BeauKnits.
So, I call this "Pat scarf".
This scarf is simple and easy. But pretty!
You can use summer yarn or handspun yarn or anything pretty yarn.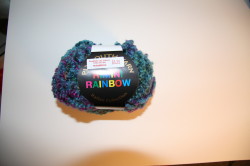 * Felted Slippers 1
I knitted this slippers from this pattern.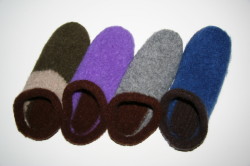 After I knitted them, they were felted.
Felted slippers are endurable and very warm!
Felted projects are cool!
August 24, 2007
 * Convertible shawl from Rebecca Hatcher pattern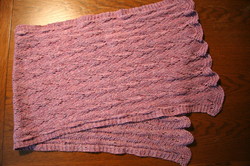 I knitted this lace shawl from this pattern written by Rebecca Hatcher.
I like this design very much. This lace shawl is convertible to shrug with putting buttons on or off.
It's neat!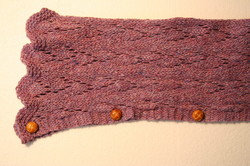 I used the yarn that I bought at Green Mountain Spinnery. I like this color of yarn.

August 21, 2007
 * Puppet
Take a look at my adorable puppets!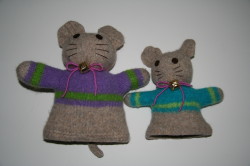 I used the pattern from "Knit from the Heart:Quick Projects for Generous Giving" by Kristin Spurkland.
Making puppet is fun project!